First Read of the Week: Captain America Reborn #6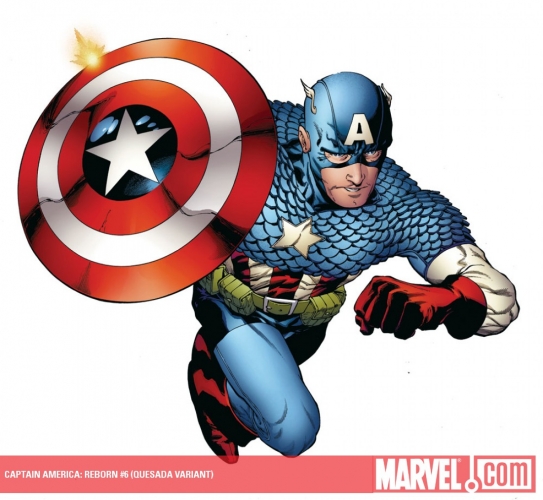 Yes, as all you readers of
Invincible Iron Man, New Avengers,
and
Siege
already know - Steve Rogers, the man they used to call Captain America, is back. And what a world is waiting for him - Norman Osborn is in charge of the team of lunatics and monsters they call the
Avengers
, Thor has moved to Oklahoma and Steve's formerly dead sidekick has gained acceptance as the new star-spangled shield-slinger. (Plus, nobody remembers when Spider-Man revealed his identity during the
Civil War
- what's up with that?) Is there any place in this new world for him? Well, Steve's old girlfriend and ex-SHIELD Agent Sharon Carter might have some ideas... but first Steve and an all-star guest cast of friends and former enemies have to get past Crossbones, Sin, Arnim Zola, an army of homicidal Super-MODOKs and a a bunch of other creeps looking to ruin a certain super-hero's first day back from the dead. Plus, a giant robot Red Skull! If this doesn't get you stoked, then check your pulse - you may be in need of serious medical attention!